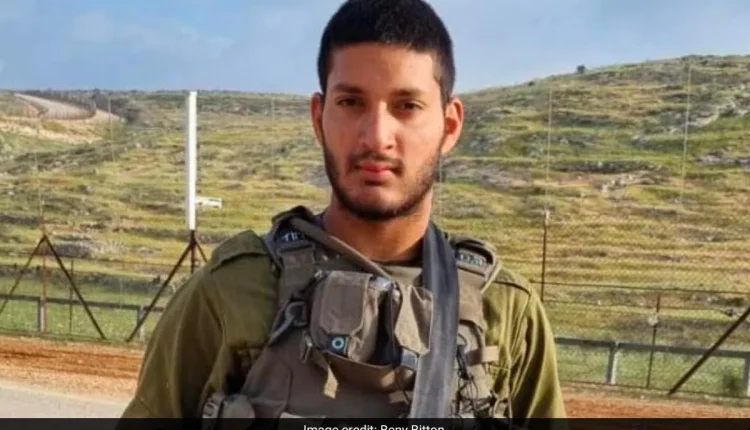 New Delhi: A 20-year-old Indian-origin Israeli soldier was among those killed while fighting in Gaza.
Staff-Sgt Halel Solomon was from the southern Israeli town of Dimona, reported PTI.
"It is with great sorrow and grief that we announce the death of a son of Dimona, Halel Solomon, in the battle in Gaza. We share in the grief of the parents, Ronit and Mordechai, and the sisters Yasmin, Hila, Vered, and Shaked… Halel aspired to do a meaningful service and enlisted in the Givati (Brigade). Halel was a devoted son and had respect for his parents always in his eyes. Possessing immense good qualities he believed in endless giving, modesty, and humility. The whole city of Dimona is grieving his passing," Dimona's mayor Benny Bitton wrote in a Facebook post on Wednesday.
Dimona is identified with Israel's nuclear reactor, but some also describe it as 'little India' because of the large presence of Jews from India in the township.
PTI quoted Indian community members of Dimona as saying that Halel was a young man with pleasant manners and a very bright future.
At least a dozen Israeli soldiers have lost their lives in the Israel-Hamas was being fought in Gaza strip.
It's been more than three weeks since Hamas, the militant organisation of Palestine, attacked Israel. Israel retaliated with all its might, leading to loss of innocent civilian lives on both sides.
Israeli Prime Minister Benjamin Netanyahu rued the 'painful losses', but vowed to continue till the war was won.
"We are in a difficult war. This will be a long war. We have so many important achievements but also painful losses," Netanyahu said.
"We know that every soldier of ours is an entire world. The entire people of Israel embrace you, the families, from the depth of our hearts. We are all with you during your heavy sorrow. Our soldiers have fallen in the most just of wars, the war for our home," Netanyahu said.
For the first time in 25 days, the first passport holders and injured Gazans were on Wednesday allowed to leave Gaza through the Rafah crossing into Egypt, on Wednesday.
Three buses carrying 160 foreign passport holders set off for Egypt from Gaza. Qatar mediated an agreement between Egypt, Israel and Hamas, in coordination with the United States, to allow limited evacuations.