Bhubaneswar: Paddy grain or Dhana, which is widely grown in Odisha, serves more than one purpose for some people. Paddy has been used to make several handicrafts, uniquely. This is just one of the many crafts displayed at the 8th National Tribal Crafts Mela in Odisha capital.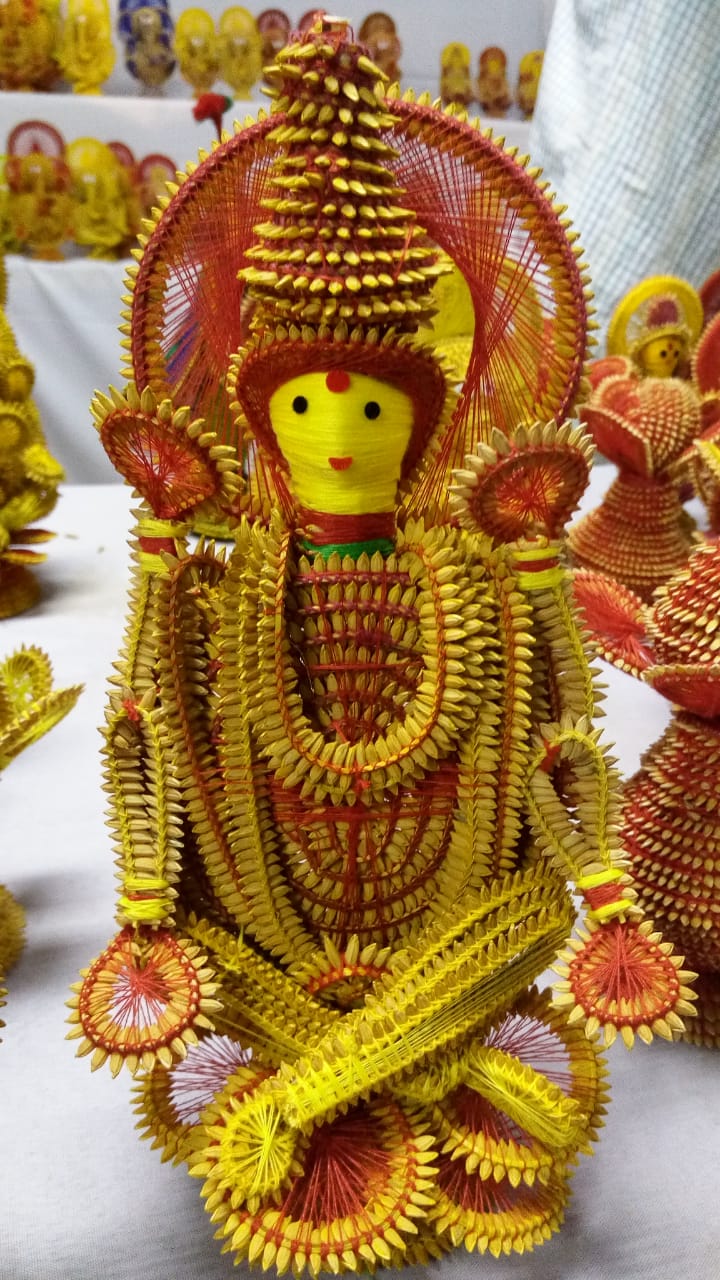 The mela is showcasing a plethora of patterns and designs through tribal handicraft and handloom. Museum of Tribal Arts and Artifacts is serving as the venue for the ongoing fair.
Madan Muda, hailing from Nabrangpur district, has inherited this form of paddy grain art from his parents and ancestors and has been working on it from past nine to ten years. "Almost everybody in my family knows this form of art and practices the same. I came to Bhubaneswar to sell the things we made and also to showcase our work," he said.
Mandan said that it is a time-consuming process and even small pieces like earrings take around four to five hours to finish. "The paddy grains are put together and each and every piece is tied to get the desired patterns. Every piece of grain is tied four times from four different directions," he said.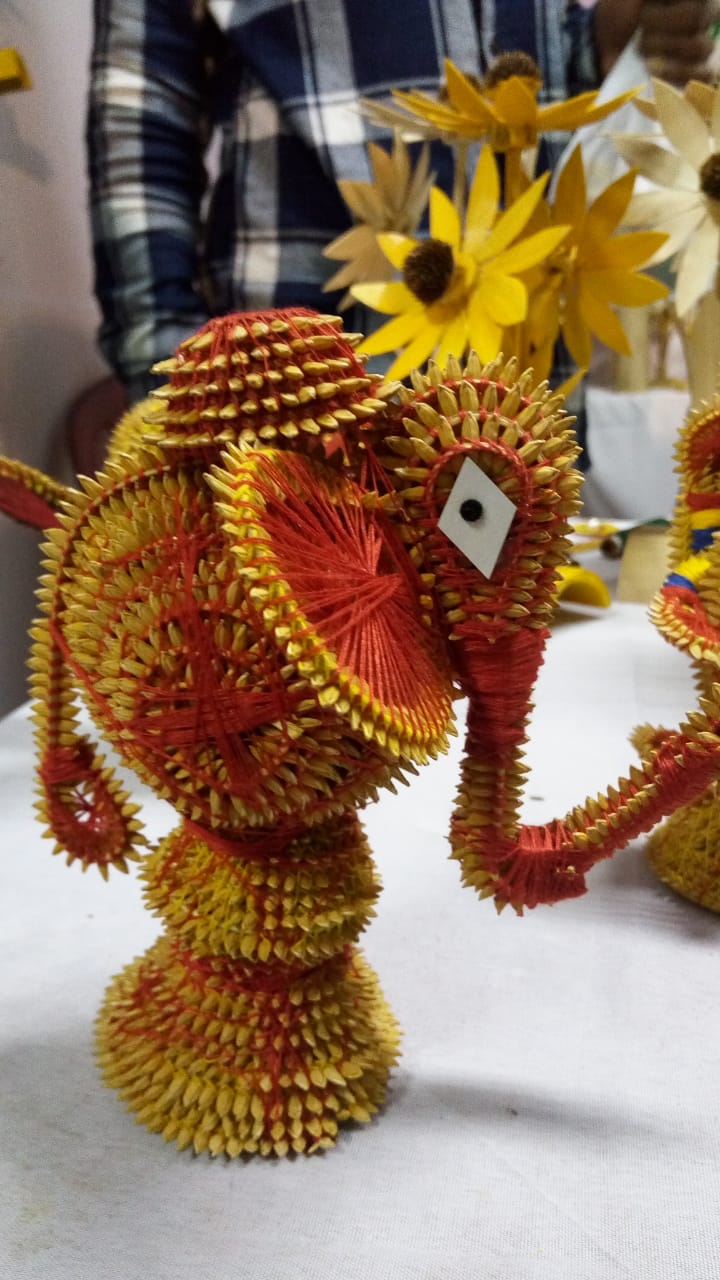 They either buy the grain or use the self-grown ones.
He said that Jagannath, Subhadra, Balabhadra, Laxmi, Ganesh and peacock, among others, are among the popular crafts bought by people. "These pieces demand around four to five days of effort, owing to the size and designs," he added.
The paddy grain craft turned out to be a major crowd puller at the event because of the minute detailed work and being pocket-friendly at the same time. The unique look of the idols we pray everyday, mostly attracted middle aged women. More so, since they associates Goddess Laxmi made with paddy grains as a sign of prosperity. On the other hand, the youngsters had their eye on the grain earrings and the vibrant peacocks. "I found this stall very different and the craft very beautiful. Therefore, I decided to buy from here", said Sushmita Mohapatra, one of the visitors.