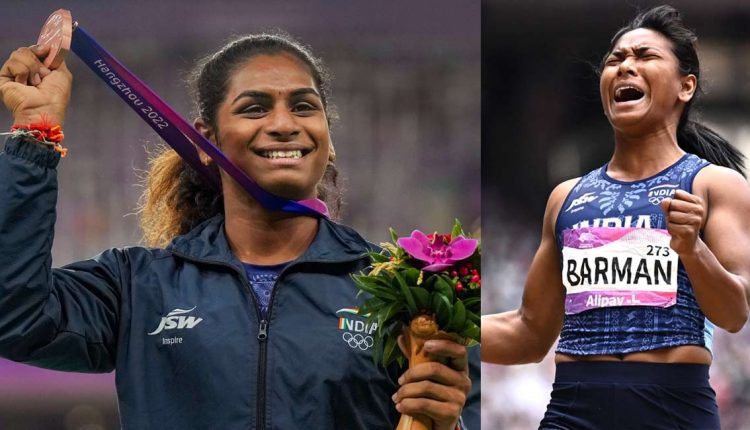 New Delhi: Indian athlete Swapna Barman missed out on an Asian Games medal by a whisker at Hangzhou on Sunday.
While Barman tallied 5708 points in heptathlon, fellow-Indian Nandini Agasara finished third with 5712 points.
On Monday, a disappointed Barman cried foul and made the sensational allegation that she had lost the bronze to a 'transgender woman', without taking any name.
"I have lost my Asian Games bronze medal to transgender woman at the 19th Asian Games held in Hangzhou, China. I want my medal back as it is against the rules of our athletics. Help me and support me please. #protestforfairplay," Barman wrote in social media, but deleted the post later. The damage, however, was already done.
Though no one was specified in Barman's post, a furious Nandini took it for granted that she was the target, and responded strongly as she asserted her identity as a woman.
"I know what I am. Ask her (Barman) to show proof. I will also show that I have won the medal for India. Whenever someone starts getting successful, there are always many to pull them down. But this is not about me at all, I am sad that she did not think before defaming India's name on foreign soil… I will take up this issue with AFI (Athletics Federation of India) for sure," said Nandini, who left Hangzhou in a hurry as her mother was unwell back home.
"I will not leave this lightly. I won my first international medal, here at the Asian Games, and I wanted to enjoy it a little but I have not got a chance to do even that. Why did she not say anything when I started competing? How can someone say something like this about another woman," said an emotional Nandini.
The AFI has not reacted to the controversy yet.