Bhubaneswar: Actor Partha Sarathi Ray's upcoming feature film 'Raja Sahiba' is love story woven around communal harmony.
"The movie's hero, Raja belongs to a Hindu family, whereas the heroine, Sahiba belongs to a Muslim family. The audience will know the exact story of the movie after its release," said Partha.
Partha is playing the role of a Muslim man from Bhadrak.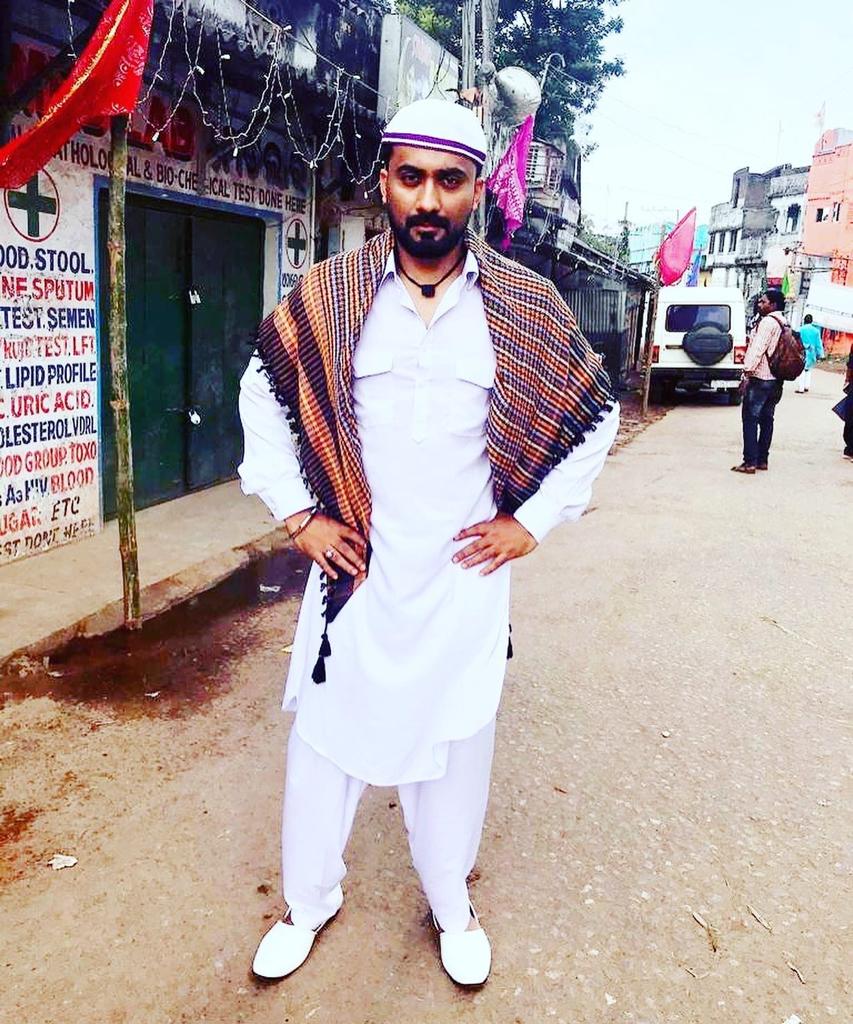 The movie is scheduled to be released in February, 2020, near Valentines' Day, he informed.
Shooting of the movie is underway. A major part of the movie has been shot in Cuttack and Bhubaneswar.
Partha had also visited some Muslim dominated areas of Bhadrak to observe the life style of the people.
"I wanted to immerse myself in the character completely at the time of shooting. To get into the skin of the character, I had visited some areas of Bhadrak," said Partha.
Raja D is the director of the movie and has also written the screenplay. Well-known actors Mihir Das and Manoj Mishra are also playing important roles in the movie.
Actors Amlan Das and Sradha Panigrahi will be seen.
The Associate Director is R Anshuman Dash, while Srikant Das is the producer. Manas Padhiari has written the dialogues, Tapu Nayak and Kumar Shri have penned the songs, while the music director is Asad Nijam.
Amlan and Sradha's first movie together, 'From Me To You' was a hit. Actor Partha Sarathi Ray had bagged the best actor award  for the movie 'Hello Arsi'.