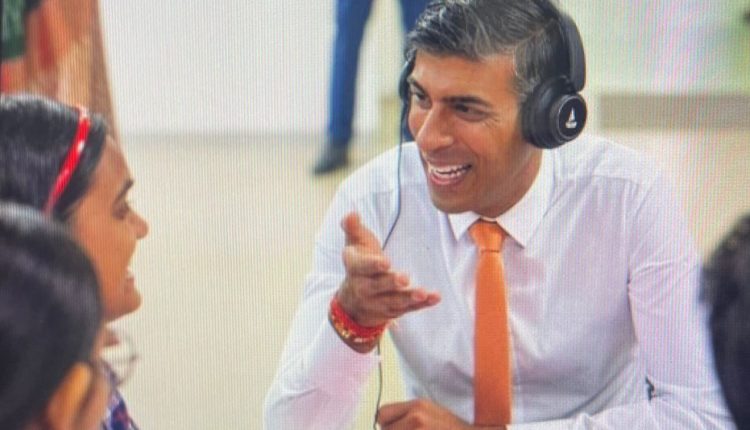 New Delhi: The CEO and co-founder of boAt, Aman Gupta, took to Instagram to share a post about the Prime Minister of the UK, Rishi Sunak interacting with Indian students. The photo turned out to be special for Gupta as the PM is seen wearing a pair of boAt headphones.
The UK PM is presently in India to attend the G20 summit. Ahead of the event, he met with a few Indian students at the British Council and posted images of his interaction on Instagram. "Before meeting the world leaders of today I've been meeting with world leaders of tomorrow at @inBritish [British Council India]," the PM wrote.
In one of the pictures the PM shared, he is seen wearing boAt headphones. Aman Guptareshared that image and wrote, "Bharat mein aapka boAt boAt Swaagat."
The post shared 14 hours ago, has accumulated close to 85,000 likes and counting.
"Aapki boAt me dum hai," praised an Instagram user. "Marketing genius, love you," added another. "India me to #boAt chalra hai," joked another, referencing a popular tagline by a deodorant company. "Wow. This is awesome," wrote a fourth.