Cuttack: With the much-awaited one-day international (ODI) match between India and West Indies less than a week away, the sale of offline tickets for the affiliated units of the Odisha Cricket Association (OCA) began at its conference hall on Monday.
Talking to the media here, OCA chief executive officer (CEO) Bidyut Nayak said that the sale of tickets to the OCA affiliated educational institutions approved by the Board of Control for Cricket in India (BCCI) began at 10 am.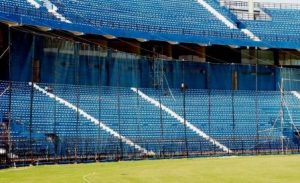 "For smooth distribution of tickets, we have put up four tables at the OCA conference hall with two staffer at each table who will provide requisition slips to the affiliated schools, colleges, clubs and the districts. The representatives can collect 9010 tickets from the counter of State Bank of India (SBI) by showing the requisition slip. These units can also pay the price of the ticket either through debit cards or in cash," Nayak said, adding that the sale of these tickets will continue till 5 pm.
The remaining 10,050 offline tickets for the general public will be sold at 12 counters at the stadium for two days from December 19, he added.
It may be mentioned here that the OCA has already sold 8150 tickets online.
Referring to the ongoing preparation for the match, the CEO said the preparation of the pitch, outfield and the galleries are almost completed.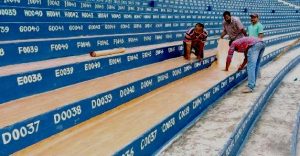 He also informed that the OCA for the first time has begun vinyl flooring of the stadium galleries. "We started the work at Gallery no-3 on Saturday. If time permits, vinyl flooring will be done in the remaining galleries. The advantage of the vinyl floor is that it retains normal temperature and never absorbs heat," the CEO pointed out.