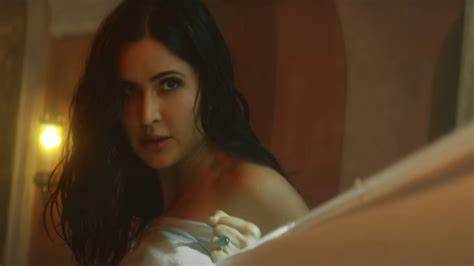 Mumbai: After Rashmika Mandanna's deepfake video, a digitally altered image of Katrina Kaif from her upcoming film 'Tiger 3' is now doing the rounds on internet.
The image has been created by modifying picture of a fight sequence from the movie, which Katrina had shared on her Instagram account. While in the original picture, she can seen fighting a Hollywood stuntwoman clad in a towel, her outfit has been altered to a low-cut white top and a matching bottom, making it look vulgar.
Deepfakes are the manipulation of facial appearance using AI tools.
Earlier, a video depicting actress Rashmika Mandanna entering an elevator has sparked intense controversy online. The original footage featured Zara Patel, a British-Indian influencer, but her face was digitally replaced with that of the actor using deepfake technology.
While Amitabh Bachchan demanded legal action after the morphed video went viral, Rashmika Mandanna called it "extremely scary". "I feel hurt to share this and have to talk about the deepfake video of me being spread online. Something like this is honestly, extremely scary not only for me but also for each one of us who today is vulnerable to so much harm because of how technology is being misused," she wrote on X.
Reacting to the video, Union Minister of Electronics and Technology Rajiv Chandrasekhar had stated that under the IT rules notified in April, 2023, it is a legal obligation for platforms to remove deep fake videos within 36 hours from platforms or else can be taken to court by the complainant.
Meanwhile, the Ministry of Electronics and Information Technology has issued an advisory to social media platforms, underlining the legal provisions that cover such deepfakes and the penalties their creation and circulation may attract. "Whoever, by means for any communication device or computer resource cheats by personating, shall be punished with imprisonment of either description for a term which may extend to three years and shall also be liable to fine which may extend to one lakh rupees," it said, citing Section 66D of Information Technology Act, 2000.